Postpartum Nutrition Support
Postpartum Nutrition Support includes access to specifically designed nutrition to optimize your healing and mental well-being.
Together we will develop your individualized meal and snack plan to optimize your postpartum healing, increase oxytocin, and boost your sense of well-being.
This program includes a 2 hour prenatal planning session, two 4 hour prenatal in-home meal prep sessions, and 50 hours of in-home postpartum support. The 50 hours are traditional postpartum care hours. 
You will be nourished, supported, and cared for in your own home while you focus on resting, bonding, and healing.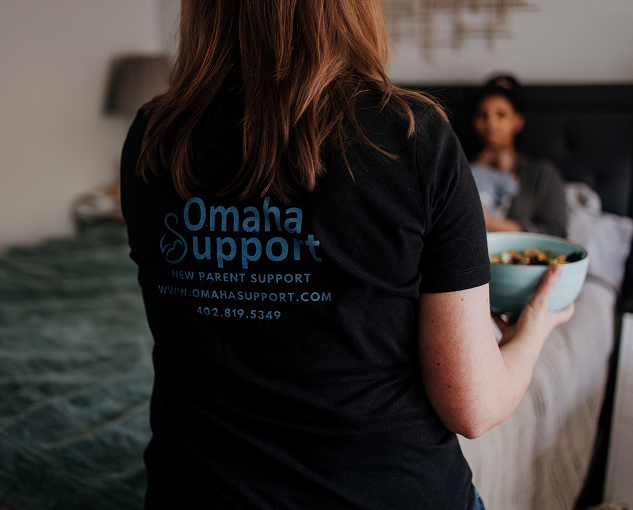 Healing Soup
Energy Bites
Chicken Soup, 2 varieties
One pan Indian Chicken
Overnight Oats w/ Chia
Egg Muffins
Lemon-flavored Salmon
New Mama Mac and Cheese
Spinach Quiche
Rice Porridge
Veggie and Lentil Soup
Shepherds' Pie
Chicken Enchilada Stew
Vegetable Beef Stew
Roasted Rainbow (many variations)
Beef Fajitas with Rice
Baked Macaroni and Cheese
Spinach Manicotti
Breakfast Burritos
Egg Casserole
Slow Cooker Breakfast Casserole
Slow Cooker Roast
Slow Cooker Chicken and Gravy
Meatloaf (turkey or beef)
Peanut Butter Chicken
Roasted Tomato and Black Bean Soup
Older kiddos with limited palates? Me too!
My kids love Baked Mac and Cheese, Egg Casserole, Breakfast Burritos, Turkey Loaf and Energy Bites. But if those don't appeal, I have many more kid friendly meal options that are easy to make, freeze, double, or triple. Contact me for ideas!
Family members with specific diets?
Most of my meals can be adjusted to suit any diet. Vegetarian, Vegan, Gluten Free, Low carb. Something else? Just ask!